Photo album: With Visitors - 14 August - 7 September 2003
Click on any photo to see the full-size version.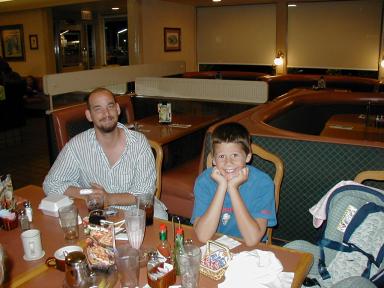 Keith and Bexley came to visit and met Sarah for the first time.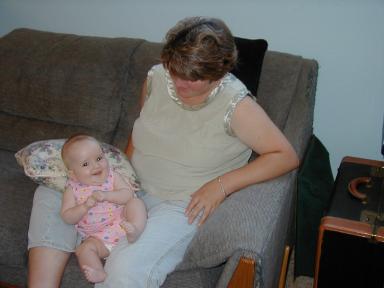 Sarah loves playing in Mommy's lap and smiling for the camera!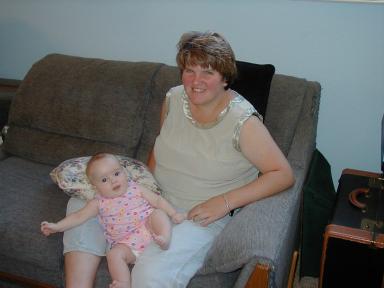 Mommy loves hamming it up for the camera too!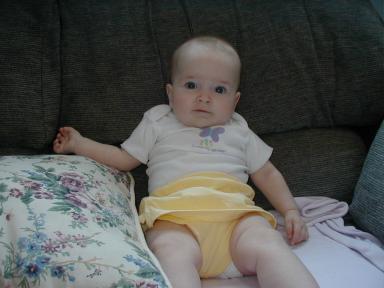 Without a lap to sit in, Sarah loves showing off how she can sit up by herself and how cute she can look.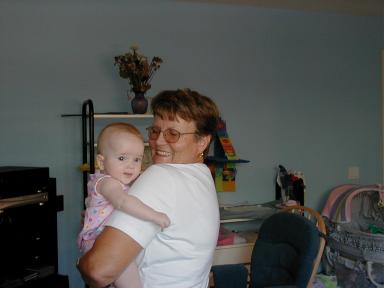 Grandma came to visit! Grandma and Sarah had so much fun!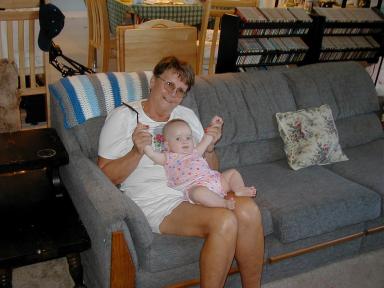 Take our picture, Daddy!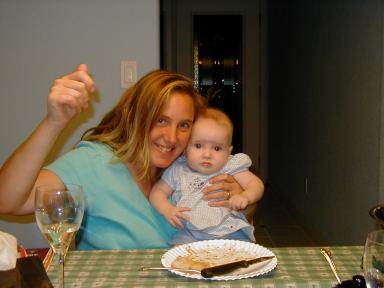 Aunt Theresa came to visit too! Sarah loved every minute in Aunt Theresa's arms, even while acting nonchalant for the camera.