Photo album: Sarah's Birthday
Click on any photo to see the full-size version.

Sarah Michael Ditto
Born 16 April 2003 04:09 PDT
Weight 8 pounds 8 ounces
Length 21.5"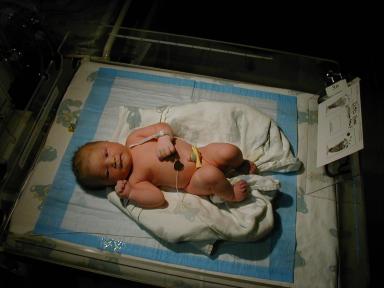 Sarah is less than 2 hours old here. Her dad carried her from the labor and delivery room to the nursery and placed her on this exam table where she had a few measurements, tests, and innoculations and then had her first bath just before this photo was taken.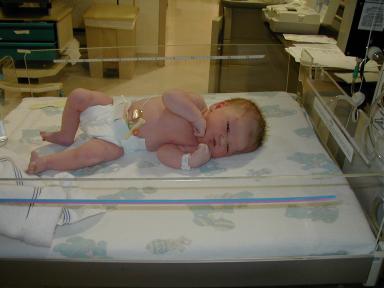 All dressed up and saying good night to daddy before he went home for a few hours of rest.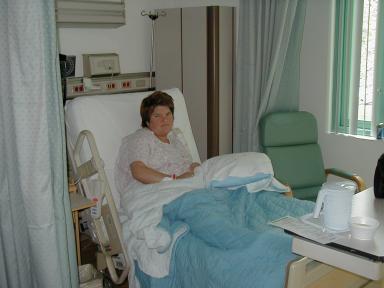 Mommy recovering in her room in the maternity ward after a few hours of rest.